Oh lord. This is going to get me some strange hits through Google...
Anyway. As you may have guessed from 'my' prize in the
Pink & Polished giveaway
, I love Darling Diva polishes. I think they are fantastic quality and don't look like your average indie. I know, that sounds dumb, there is no 'average indie', but it's just how I feel. Hard to explain.
Some time ago I found this little gem, G-Spot. I just
had
to have it! I love a naughty polish name and it looked amazing. I ordered it and when it arrived, it was everything I expected and more <3 So vibrant!
For your reference, this was the picture on
Etsy
.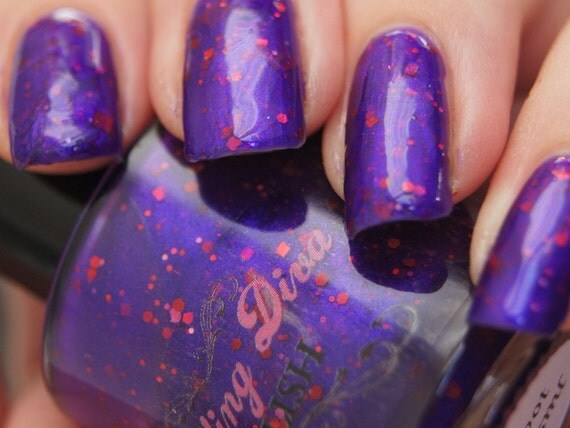 Below pictures are four thin coats. I don't mind this as much as I do with other polishes, because it means it's easy to get the glitters and stuff where you want them. No fishing required.
Flash
Any lumpiness is optical illusion or the shape of my nails. The polish is perfect.
Look at that pretty bottle <3
I know, it doesn't need any spicing up, but the Halloween-lover in me is already moving towards some 'darker' mani's. This is a gradient with l'Oréal Scarlet Vamp.
If you want to check out Darling Diva, you might find this helpful:
Facebook
Etsy
Bigcartel