Pretties,I know I am behind on my nail art. Good thing it's FRIDAY today so I'll be able to finally sit down and do my nails properly. I hope you are all looking at a fantastic weekend =)
Quick Nails of The Day. Nail
polish
of the Day, actually.
Click to enlarge
This is Darling Diva Polish Get Off. I got this by ordering the
5 for 25
deal on their Etsy. This means you get five polishes that are no longer listed. I love this deal!
Get Off actually is still listed, but the swatch is different. As you can see, my Get Off dries up more blue-silvery than you'd expect from the bottle. No problem for me, as I went into this without any expectations. I love it just the way it is <3
This is what you get if you order a bottle of Get Off: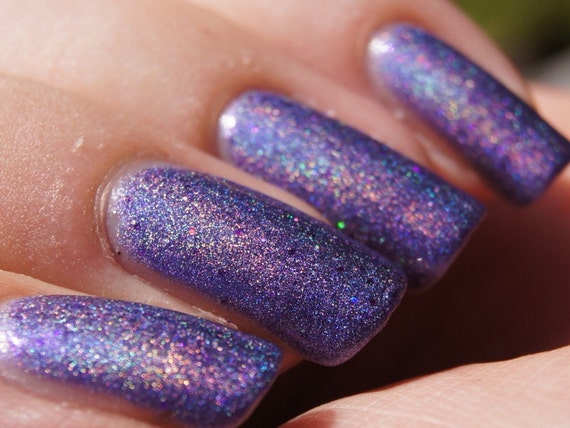 Source: Etsy
Because of this and the fact that they say they put no longer listed polishes in this deal, I actually think my bottle may be labeled incorrectly. Either way, I love the polish.
Have you ever tried deals like this one? Any deals to recommend me?